ATHENS - The nose tackle position is almost the linchpin of the 3-4 defense, as the Georgia football team found out between the 2010 and 2011 seasons: Once the team got not just one, but two big, physical nose guards, the defense immediately saw an improvement, especially against the run.
So with the news that Kwame Geathers is joining John Jenkins, a senior, in leaving the program, defensive coordinator Todd Grantham and new defensive line coach Chris Wilson have to find a new nose tackle.
Here are the candidates:
MIKE THORNTON, rising junior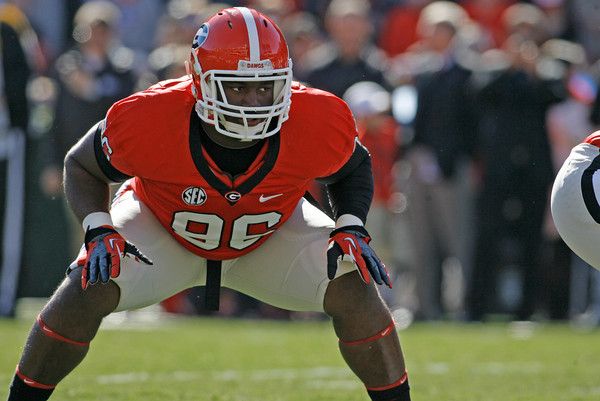 Thornton has been the third-string nose tackle for the past two seasons, but he doesn't inherit the job automatically because of his size: He's only 6-foot-1 and about 290 pounds. Still, the coaches like his athleticism and pound-for-pound strength.
JOHN TAYLOR, redshirt freshman

Taylor drew raves from veterans while redshirting this season. At 6-4 and 315 pounds he's much closer to the classic build of a nose tackle than Thornton is, but he's also inexperienced. It seems certain that Taylor will get a shot at replacing Jenkins and Geathers, but he's not quite the heir apparent. There's plenty of competition, and not just from Thornton.
GARRISON SMITH, rising senior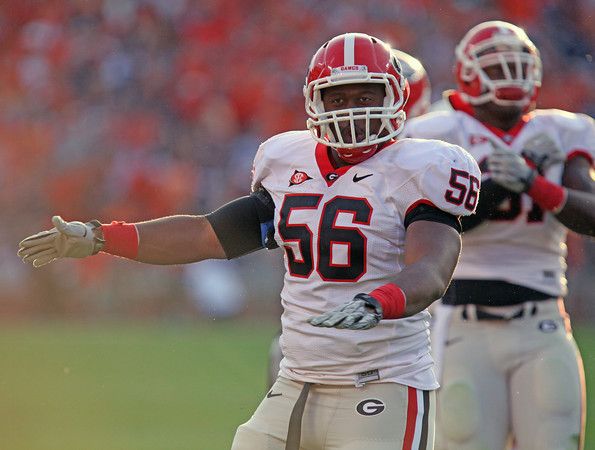 Smith is considered set as a starter at defensive end - but he also saw some time at defensive tackle in some alignments. Smith's weight approaches 300 pounds, so he has a bit of the necessary frame. Whether Smith ends up playing some nose tackle depends on how others perform: If other nose tackles emerge, then Smith stays outside. But if the coaches don't like their other options at nose, but start to like what they see out of other ends, Smith could see a lot of time inside.
CHRIS MAYES, incoming sophomore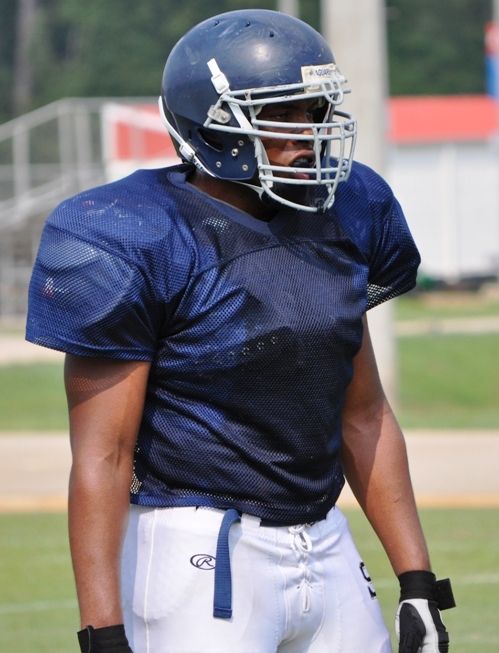 Mayes is listed at 330 pounds, but the team hasn't said whether he should be considered an end or a nose tackle. But the coaches obviously like him enough to have waited two seasons while Mayes qualified academically at junior college. He will have three seasons of eligibility, without the possibility of a redshirt, having done so already in junior college.
MONTRAVIUS ADAMS, high school recruiting target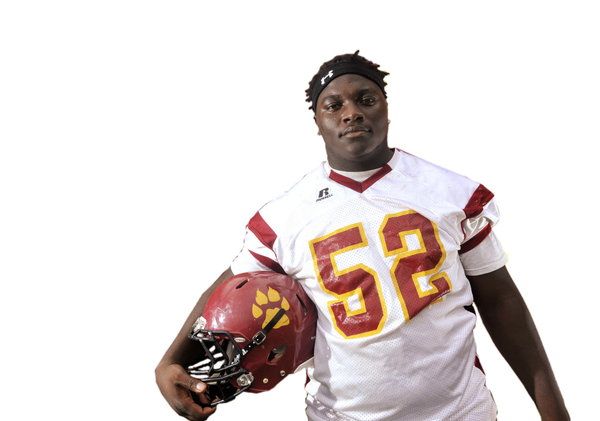 Adams may be the white whale left on Georgia's target list. The Dooly County High School senior is rated a five-star prospect by many recruiting services, and at 6-foot-4 and 310 pounds - with the ability to put on weight in a college strength program - he fits the bill. But the competition is intense for Adams, with Alabama, Auburn, Clemson and Florida also pushing hard.
LONGER SHOTS

JOHN ATKINS, incoming freshman: Atkins, listed at 300 pounds, has already enrolled, so he'll have spring practice to try to make a good impression on Wilson and Grantham.
DeANDRE JOHNSON, incoming freshman: Johnson has the nickname for the position: "Moose." And he tips the scale above 300 pounds. But the three-star recruit from Newnan will have a lot of names to jump on the depth chart.
TOBY JOHNSON, junior college recruiting target: Under most circumstances Johnson would be an excellent candidate to come in and play right away, just as Jenkins did two years ago as JUCO transfer. But Johnson tore his ACL near the end of last season at Hutchinson (Kan.) Community College, and his status for the beginning of the 2013 season is uncertain. Johnson is deciding between Georgia and a number of other schools.