What are the most memorable moments of 2012 in Georgia sports? What are the most important? We do our best here to merge those two criteria, and the result is this list:
10. Allison Schmitt's gold medal haul



The rising Georgia senior was supposed to do well in London, but she ended up doing way better than anticipated: Three gold medals, one silver and one bronze. Yes, it's not football, or even basketball, and it's a sport that doesn't have widespread appeal. But it's the Olympics. And the fact Schmitt returned to campus in August and resumed her normal role as a regular student, well, that's pretty special.
9. Harvey-Clemons' 24-hour signing day drama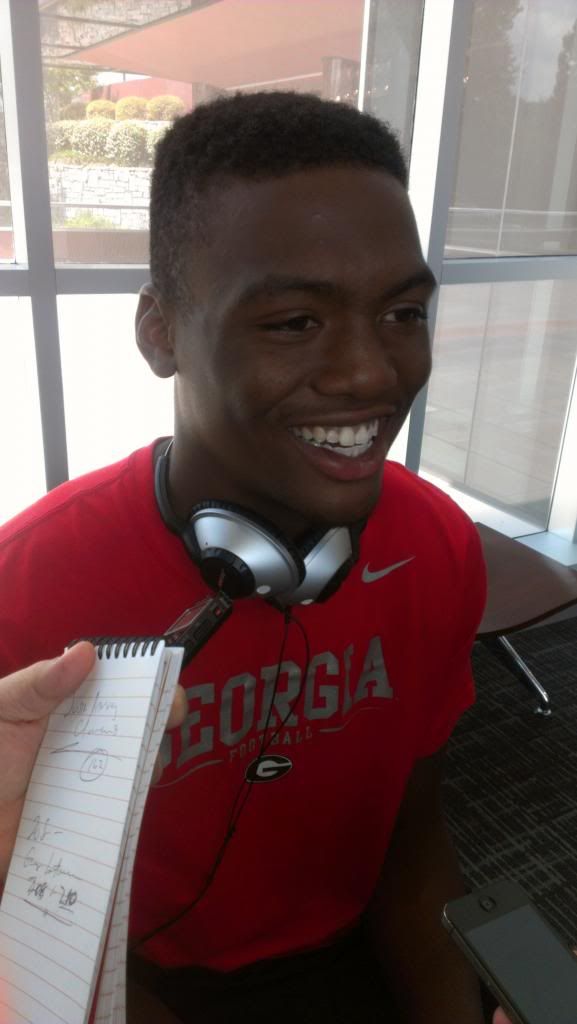 Recruiting is a pretty weird thing sometimes, but rarely have we seen an instance like this: Harvey-Clemons, the sought-after linebacker (who switched to safety eventually) from Valdosta announced his commitment to Georgia on the morning of signing day. Mark Richt told ESPNU how happy he was to get Harvey-Clemons. But as the day went on, the player's letter-of-intent never arrived. Eventually, it came out that his grandfather, who is also his guardian, was resisting signing it. The drama didn't end until the next morning, when Harvey-Clemons' LOI quietly arrived in the Georgia complex. Later, Richt would have to sit out the recruiting trail for a couple weeks, punishment for a secondary violation for commenting on Harvey-Clemons before the LOI had arrived.
8. Georgia hoops team loses to Youngstown State (and Southern Miss, and Iona)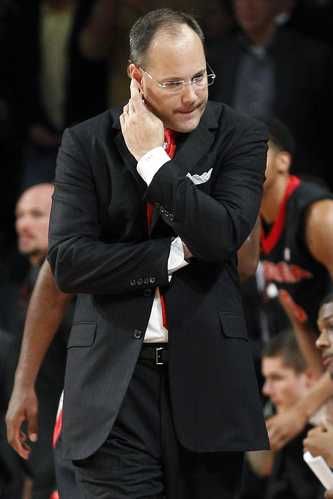 Mark Fox will be happy to get 2013 started. During the calendar year of 2012, the Bulldogs went 11-18, and lost out on a major recruit, center Tony Parker, who opted for UCLA over home-state Georgia. While the Bulldogs end the year on a three-game winning streak, their three early-season losses at home - to the above three teams - summed up the state of a program badly in need of a talent infusion.
7. The football suspensions



This was a very long moment. The story broke during spring practice that safety Bacarri Rambo and linebacker Alec Ogletree would be suspended for the start of the season because of violations of the UGA student-athlete drug policy. That led to months of speculation and stories on how long exactly the suspensions would last. Richt and the school refused to confirm anything, and proceeded to play coy. It wasn't settled until both players emerged from the locker room in uniform for the fifth game, against Tennessee. The Bulldogs went 4-0 in the two players' absence.
6. "Old man football"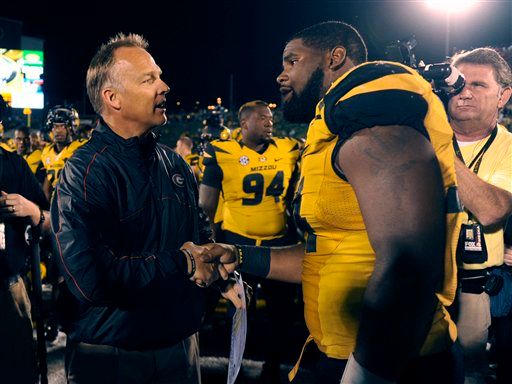 When quotes first emerged from Missouri defensive tackle Sheldon Richardson referring to Georgia as playing "old man football," the first reaction here was: Well, that's a weird way of putting it. Richardson was quoted after Missouri's opener, and in the six subsequent days, leading up to Georgia's showdown at Missouri, the comments became a rallying cry. Georgia won, 41-20, and several players wrote "old man football" on a chalk board and carried it around. This moment also served as a precursor to a season in which emotion and extra motivation were key for the Bulldogs.
5. Todd Gurley's debut



It was Keith Marshall who was the more highly-touted freshman tailback. But when Gurley arrived in August, veterans immediately began raving about Gurley. Was it just empty preseason talk? No, as it turned out. Gurley exploded on the scene in the season opener, not only rushing for 100 yards and two touchdowns (on just eight carries) but returning a kickoff 100 yards for a touchdown. Yes, it was just Buffalo, but Gurley kept it going as the season went along, teaming with Marshall to form the "Gurshall" tandem that helped Georgia overcome the following moment on this list.
4. Isaiah Crowell arrest and dismissal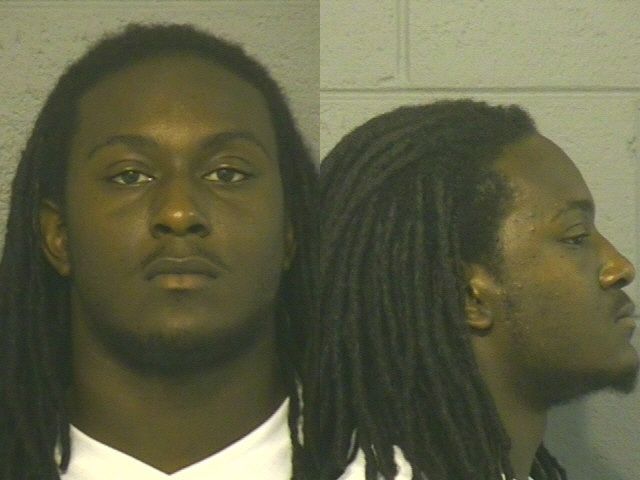 It happened on one day in late June: Early in the morning Crowell, who had run into his share of off-field trouble, but had never been arrested, was jailed in Athens on two felony gun charges, stemming from a gun being found in his car with the serial number filed off. Hours after Crowell was bailed out of jail, he was dismissed from the team. It was a stunning end at Georgia for Crowell, who was the 2011 SEC freshman of the year. The charges are still outstanding at this time.
3. The calamity in Columbia: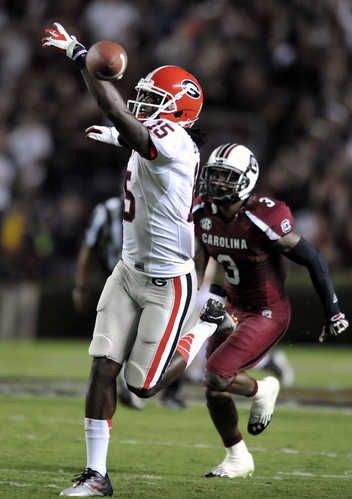 Georgia was ranked No. 5 nationally. South Carolina was No. 6. Both were unbeaten. Georgia players called it the biggest game of their careers. But when it started, it quickly became one of the worst, as the Gamecocks raced out to a 21-0 lead in just one quarter. The Bulldogs were routed in every phase of the game, suffering a humiliation that many thought ended their season. Until ...

2. Georgia beats Florida after Shawn Williams' rant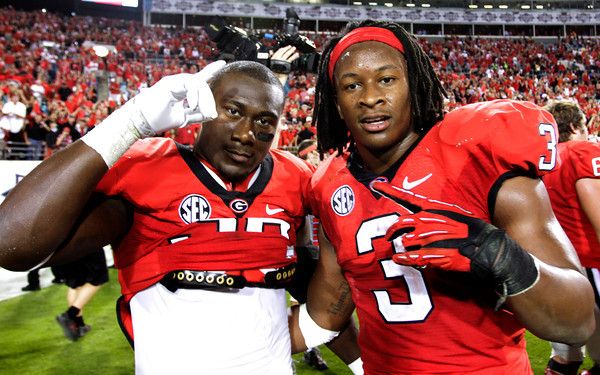 This moment could be broken into two, but they were intertwined: On the Monday before Georgia took on unbeaten and second-ranked Florida, senior safety Shawn Williams made a rare appearance before the media, and unloaded. Williams accused his own under-performing defense of "playing soft," and offended several teammates by opining who should be playing. Five days later, a hyped-up defense played its best game of the season, and Georgia beat Florida 17-9 to save its season, and put itself back on course for the SEC championship game.

1. The final 15 seconds of the SEC championship game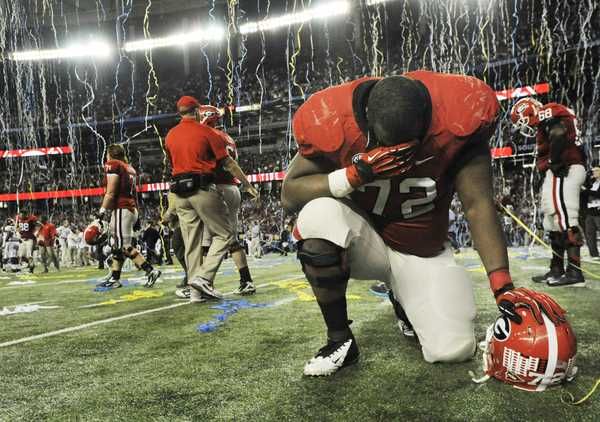 It should be noted that Georgia played even with Alabama on Dec. 1, leading by 11 in the third quarter, and overall making a great impression on the country. But the final play will go down in Georgia history, and remain debated for years. Should they have spiked it? Was it the right play call? What would have happened if Chris Conley hadn't instinctively caught the ball? Whatever you think, the final play of 2012 (because the Capital One Bowl will be in 2013) is the most memorable, and important moment of the year.


Honorable mention: Richt and Grantham's contract extensions, Jay Clark resigns under pressure as gymnastics coach, Bubba Watson wins the Masters, Russ is promoted to Uga IX.